Welcome to Britannia Models, your British model trains destination!
Click on the tabs and sub-tabs to go directly to our various product listings!
We are here Tuesday - Saturday, 10:00 am to 5:00 pm pacific time while our online order system and our fax, email and voicemail facilities, are of course available 24/7.
If we can't take your call directly, our customer service targets are to answer email and voicemail, as well as to confirm stock situations for online orders, within a 24 hour window.
Phone: 604-538-2698
Fax: 604-538-2459
Email: info@britanniamodels.com
---
Train shows in 2014
We expect to be attending the following shows in British Columbia during 2014. Hope to see you there!
VICTORIA MODEL RAILWAY SHOW 2014: Sunday, September 7th, 10:00 am to 4:00 pm Juan de Fuca Recreation Centre, 1767 Island Hwy, Colwood, B.C.
TRAINS 2014: Saturday & Sunday, November 8th/9th, 10:00 am to 4:00 pm Cameron Rec Centre, Cameron St, Burnaby, B.C. (Across from Lougheed Town Centre). More information here: http://www.bctrains.org
---

Enjoy your visit to Britannia Models and try our friendly service. You can check out our history and a little bit more about us, here.
Thank you for stopping by!
---
Latest News:
July 22nd, 2014 - Seasons of Steam 2015 calendar is now in stock. 12 pictures of steam trains from the UK preservation scene. C$14.95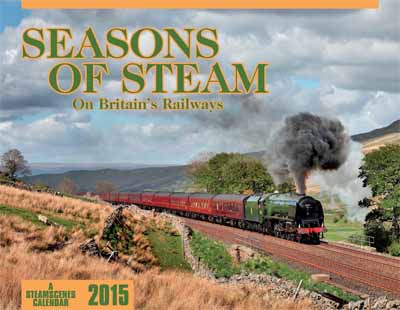 June 25th, 2014 - Further to the news item below, it has taken us a little longer than originally we anticipated, but we now have the first of our Airfix plastic kit offerings, up on the site. Airfix has some great starter sets, gift sets and kits in the 2014 line-up so be sure to check them out. More will be added as we have time.
April 4th, 2014 - Along with model railways, one of the great pastimes of the 1960/70's was building plastic kits and one of the best known British kit producers was Airfix. We want to let you know that we now carry the full range of AIrfix model kits and we will have an Airfix page up on the site before long. Until the list is up just check with us by phone or email for availability and price on any of the current range from Airfix.
February 18th, 2014 - Please note that we do carry a good selection of diecast models of British motor cars, vans, lorries, buses and other service vehicles from the 1930's to present day, in OO scale (1:76) and to a lesser extent N scale (1:148) and O scale (1:43). It is our intention to extend the range of diecast we carry so keep checking back for more listings and information.
February 18th, 2014 - The DVD set History of British Trains is now in stock. There are over 7 hours of video documenting the history of trains in Britain including; special programs from the original BBC Series 'Railway Roundabout'; archive film of trains from the 1930's; topics on Flying Scotsman, Lancashire & Yorkshire Railway, Midland Pullman, Railways in Scotland, The Cambrian, Super D's, The Southern Belle and more. Priced at $27.50 this DVD collection is available today.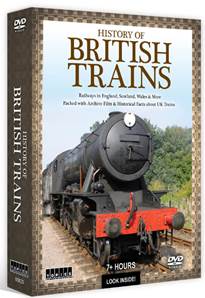 September 11th, 2013 - Did you catch the announcement this week of a new manufacturer of British outline model trains? We are pleased to be associated with DJ Models who will be marketing models in N, OO and O scales with a good range of features and realistic pricing. For now, you can view some initial information on the proposed range here and we will have details of the DJM range on this site shortly.