Welcome to Britannia Models, your British model trains destination!
Click on the tabs and sub-tabs to go directly to our various product listings!
We are here Tuesday - Saturday, 10:00 am to 5:00 pm pacific time while our online order system and our fax, email and voicemail facilities, are of course available 24/7.
If we can't take your call directly, our customer service targets are to answer email and voicemail, as well as to confirm stock situations for online orders, within a 24 hour window.
Phone: 604-538-2698
Fax: 604-538-2459
Email: info@britanniamodels.com
---
Check out our Black Friday to Christmas, specials, by clicking on the 'Specials' link on the right. These special deals have started already as a pre-Black Friday Sale and they will continue until Christmas Eve.
The best selection is NOW!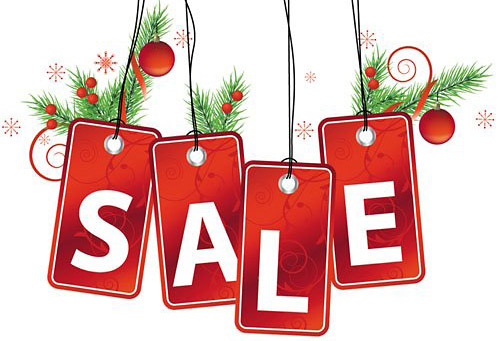 If you see something you like, just phone or email to secure your deal!
---
Train shows in 2015
We expect to be attending the following shows during 2015:
Western Rails 2015: 33rd Annual Railroadiana Show: Sunday, March 15th, 2015, 9:00 am to 4:00 pm Cameron Rec Centre, Cameron St, Burnaby, B.C. (Across from Lougheed Town Centre). Presented by the West Coast Railway Association.
31st Annual Vancouver Island Spring Model Railroad Show 2015: Sunday, April 26th, 2015, 10:00 am to 4:00 pm Beban Park Recreation Centre, 2300 Bowen Road, Nanaimo, B.C.
Victoria Model Show 2015: Sunday, May 24th, 2015, 10:00 am to 4:00 pm West Shore Curling Rink at Juan de Fuca Recreation Centre, 1767 Island Highway, Colwood, B.C.
TRAINS 2015: Probably November but dates, times and location to be confirmed. More information here: http://www.bctrains.org
---

Enjoy your visit to Britannia Models and try our friendly service. You can check out our history and a little bit more about us, here.
Thank you for stopping by!
---
Latest News:
November 26th, 2014 - We now have new stock of all the locos in the Thomas range. Prices are unfortunately up, but if you are looking for the Thomas & Friends locos in HO gauge by Bachmann, we have all of the models in stock. Check them out here.
November 15th, 2014 - We have today updated our OO and N scale road vehicle (diecast) listings. We have a very good, in stock, selection of cars, buses and trucks to help you enhance your layouts. You can see them all here.
November 12th, 2014 - We have in stock the amazing new 1:24 scale Hawker Typhoon Mk l B from Airfix. This is a big model, containing more than 500 parts molded in blue-gray plastic with raised and recessed lines and rivets. The cockpit includes controls, a seat with separate harness, a two-part instrument panel, and a pilot posed with hands on the joystick and the throttle. Options include two different tails, movable control surfaces, flaps that can be posed up or down, and a canopy that can be open or closed. Cartograf decals provide markings for four Tiffies, all in RAF daylight fighter camouflage. In addition to the four-color marking diagrams, the instructions show computer renderings of the planes with information on the real thing.
August 13th, 2014 - A word if we may about the new prices for our Bachmann Branchline OO scale products. This range has seen substantial price increases effective July 2014. Dennis Lovett, Bachmann Europe's Public Relations Manager, answered criticism of the price increases in a reply to Model Railway Express Mag. You can read his comment here while it is still available. While Dennis talks about Chinese wages going up 20% over the five years to 2019, some of the Bachmann products have increased by up to 40% immediately. Check our prices against Bachmann's own website, http://www.bachmann.co.uk/index.php and you will see that our prices remain in line and are usually a little lower. See also our 10% discount offer on Bachmann locos and coaches when you pre-order any item.
July 22nd, 2014 - Seasons of Steam 2015 calendar is now in stock. 12 pictures of steam trains from the UK preservation scene. C$14.95