RMRS 6060 The Spirit of Alberta DVD - In Stock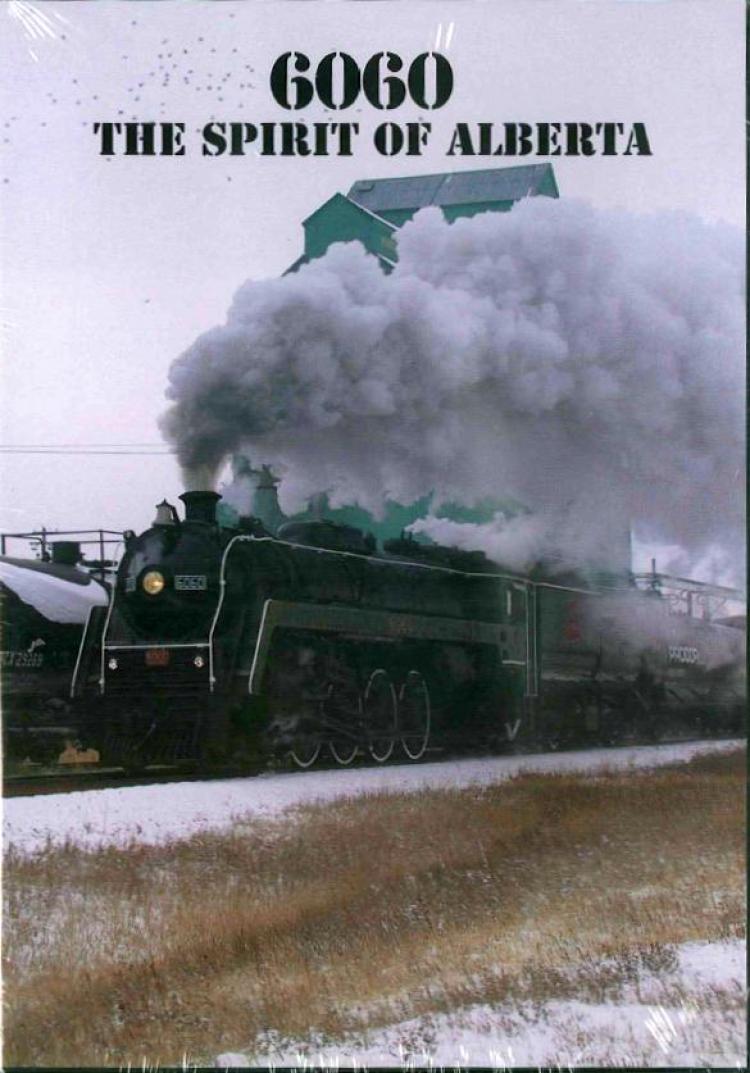 Running Time 75 minutes
3 Programs in One! 'A Boy & His Dream', 'Steam Double-Heads The BC Coast', and 'Ride the 6060'.
A Boy & His Dream - features Harry Home, the Locomotive Engineer responsible for 6060's return to steam. The Rocky Mountain Rail Society is please to bring you the historic restoration of 6060 in 1986 and it's trip from Jasper, Alberta to Vancouver ,British Columbia for Steam Expo 86'.
Steam Double-Heads the BC Coast - two days of steam double-heading takes lots of long days and dedication by the men who maintainsteam power. See the shop crews at work, then witness CN 6060 being tested in freight service. Next day, chase CN 6060 and CP 3716 to Squamish and back. See just how beautiful BC Rail's Squamish Sub is! The following day, join 6060's crew for the run to Squamish, CP 2860 leads this time and makes for some superb head-end footage. Finish up by chasing 2860 and 6060 back during heavy rainfall.
Ride The 6060 - In October 2001, steam locomotive 6060 made a historic journey from Stettler, Alberta to Jasper, Alberta to celebrate the handing over of the beautiful Jasper Train Station to Heritage Canada as a National Historic Site. Joing us for a ride in the cab with engineers Harry Home & Ernie Ottewell as they operate 6060 in the Stettler area then follow the journey that took 6060 and her crew from the Canadian Prairies to the breathtaking Rocky Mountains. This was not only a historic journey but also a thousand mile adventure for all who were involved in making the trip possible.