The Royal Return DVD - In Stock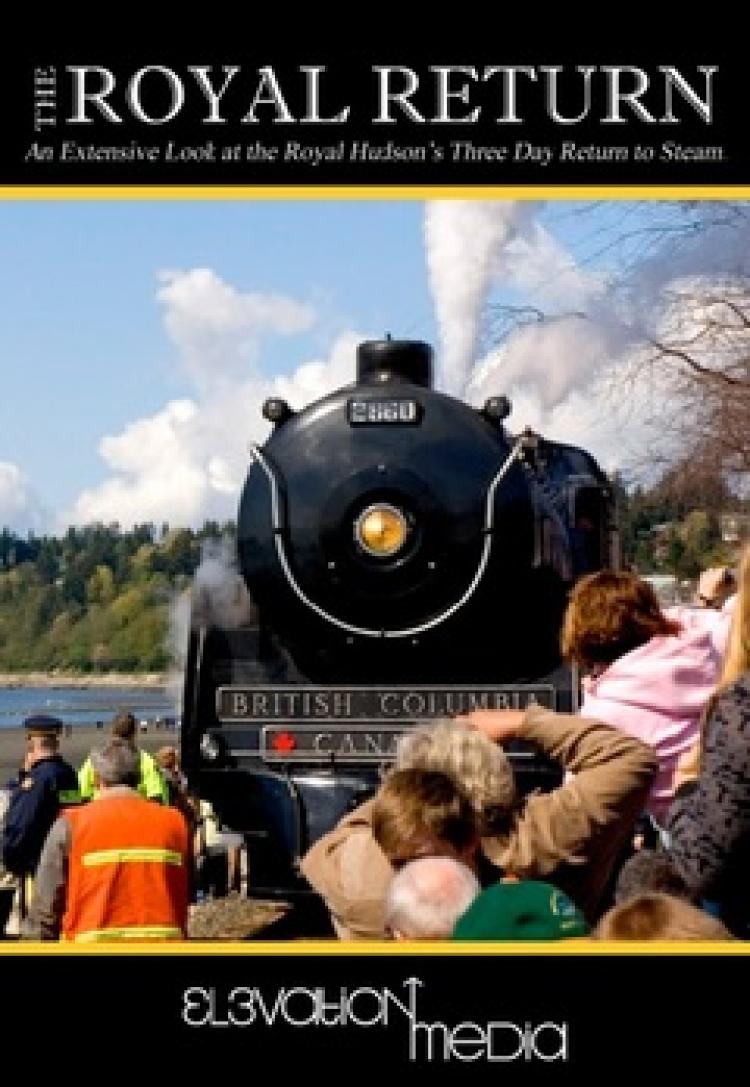 By Elevation Media - Running Time 68 Minutes
The Royal Hudson #2860 last steamed in 1999. After 8 years out of service, the West Coast Railway Association has brought her back to life as she makes her three day return to steam in 2007! Follow the Royal Hudson on three different days, starting from Squamish to Vancouver, then Vancouver to White Rock and return, ending with Vancouver to Squamish. This was Elevation Media's premiere movie.
The Royal Return is an in-depth documentary focusing on the Royal Hudson's three-day return to steam. After years of fundraising and a 15-month restoration completed by the West Coast Railway Association, the 2860 steamed again for the first time in seven years on September 28th, 2006. Seven months later, on April 15th, 2007, the Royal Hudson ran from Vancouver to White Rock, B.C. and return on her first official excursion back in service. Elevation Media was there to capture every historical moment.

Starting in Squamish, B.C., the 2860 rolls along Howe Sound as the royal lady stretches her legs for the first time en route to Vancouver. The following day, not a moment is missed as the Royal Hudson conducts her official excursion to White Rock, B.C. We then follow the Royal Hudson back home to Squamish on her third and final day, completing her triumphant return to steam. This historical footage is not to be missed as the 2860 makes her Royal Return.