Iconic Canadian Steam - CPR Hudson Class DVD - In Stock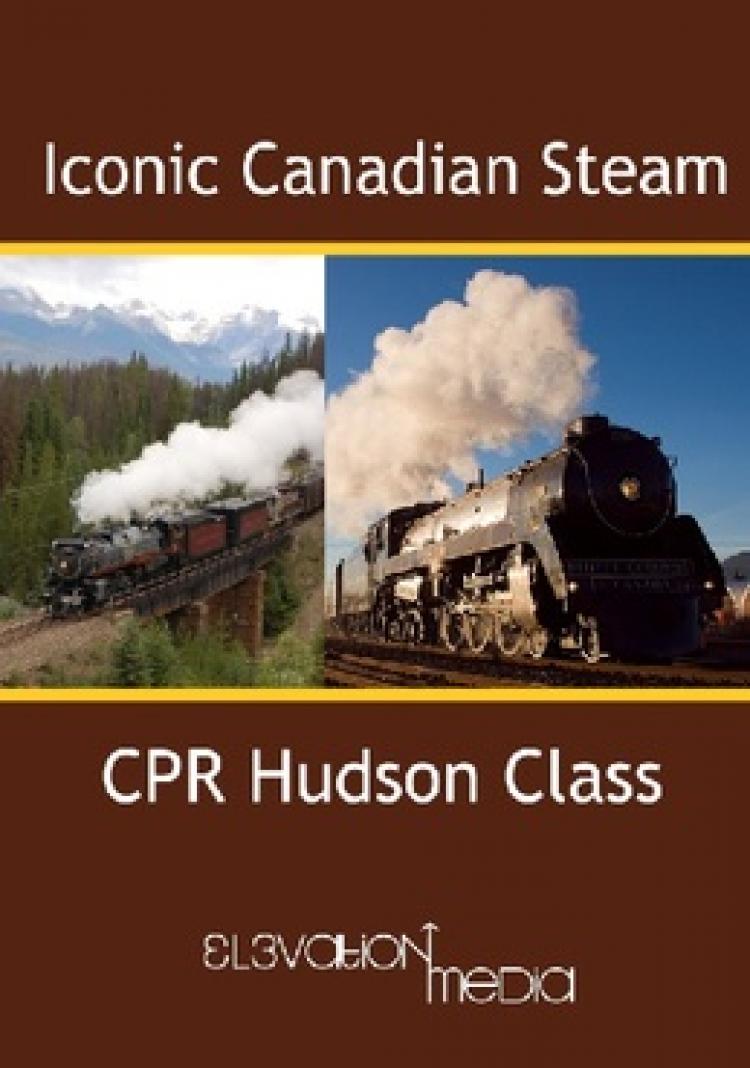 By Elevation Media - Running Time 80 Minutes
Featuring the Empress #2816 and the Royal Hudson #2860, these two locomotives are captured at their best! Begin the program by following #2860 throughout British Columbia's Lower Mainland on three different occasions. Then catch #2816 as she tackles the Rocky and Selkirk Mountains as she travels West from Lake Louise, AB to Golden, BC, then East from Revelstoke, BC to Banff, AB.
Canadian Pacific's 4-6-4 Hudson Class steam locomotive was once the pride of the CPR's roster. There are only two Hudson Class locomotives that are still in operating condition to this day and in 2010 both could be found in the line of duty.

The Empress 2816
Follow the 2816 on four different days through the rugged terrain of both British Columbia and Alberta. We start our journey heading west from Lake Louise, AB through the Spiral Tunnels and Kicking Horse Pass to Golden, BC. We continue the journey as we capture the eastbound trip from Revelstoke through the Selkirk and Rock Mountains before arriving in Banff, AB

The Royal Hudson 2860
On three different occasions watch the 2860 as she rolls through British Columbia's Lower Mainland. We capture the 2860 as she heads south from Squamish along the former BC Rail line to Vancouver. Then watch 2860's official two day excursion as she departs from Vancouver to White Rock with the return trip the following day.