BR 8750 Pannier 0-6-0PT #8763 (Lined Black - Early Crest) - Contact Us for Availability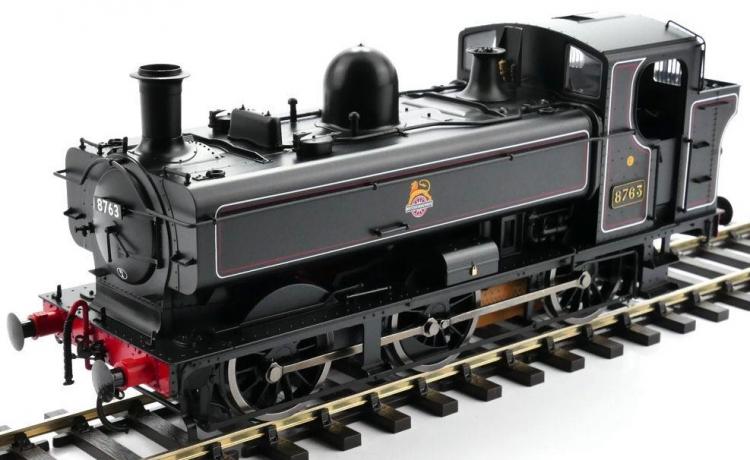 Pre Order: 10% off CAD RRP Canadian RRP: $354.99 estimate UK RRP: £243.23
Contact Us to enquire about availability from Dapol
Specification:
Sprung Buffers
Firebox Flicker
Powerful 5 Pole Motor
Expertly applied livery
Diecast Chassis, Footplate, Boiler and Firebox
Exquisitely detailed body with many added detailed parts
Wheels conform to the new O Gauge standard, suitable for O Super Fine
Partial representation of working inside motion and many other exquisite fine details including
Prototype History
The GWR 57xx class, or 5700 class, was a class of 0-6-0 pannier tank steam locomotives, built by the Great Western Railway (GWR) and later British Railways (BR) between 1929 and 1950. With 863 built, they were the most prolific class of locomotive the GWR had and was one of the most numerous classes of British steam locomotives.
Although officially designated by GWR as "light goods and shunting engines", it soon became clear that other duties could be performed such as branch passenger working and mainline freight, being widespread acorss the system.
They were distributed across most of the GWR network and, after nationalisation of the railways in 1948, across the British Railways Western Region, and also other regions.
.