GWR 12 Ton Covered Van Dia.V26 Parto #112788 (Grey) - Pre Order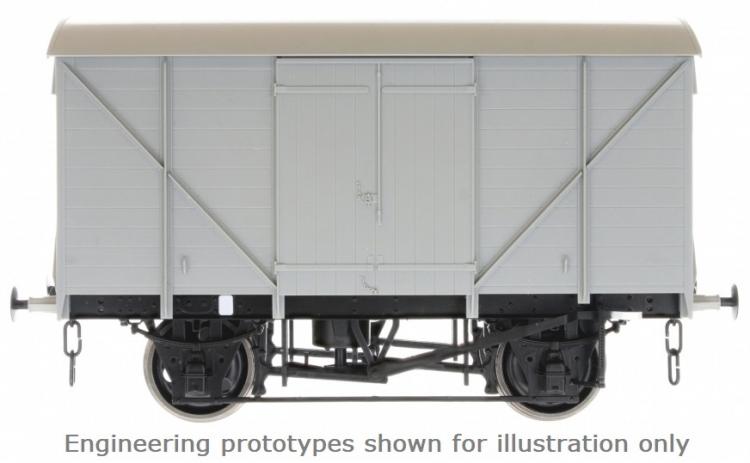 Pre Order: 10% off CAD RRP Canadian RRP: $77.99 estimate UK RRP: £51.40
Dapol's Expected Release - Q3 2022
Specification:
Die-cast compensated chassis
Finely profiled wheels and axles with brass bearing pockets
Highly detailed injection moulded body
Many separately added fine details
Sprung metal buffers
Sprung metal coupling hook and Instanter or screw link couplings where appropriate

Expertly applied liveries

Standard Vans also Vacuum fitted
Prototype History
The adoption of the RCH 17'-6" underframe for the 12 Ton van in 1927 coincided with a change in door design to vertical planking, and after 1932 the 10'-0" wheelbase was used, which the Dapol models replicate. Between 1933 and 1943 more than 8,500 vans were built both Vacuum and non-vacuum fitted to Diagram V23/V24 with a further 265 constructed between 1935 and 1939 to Diagram V26 code named 'Parto' (With internal partitions to protect loads from damage).
.