Oxford - Ford Cortina Mk2 - Ermine White/Sherwood Green - Sold Out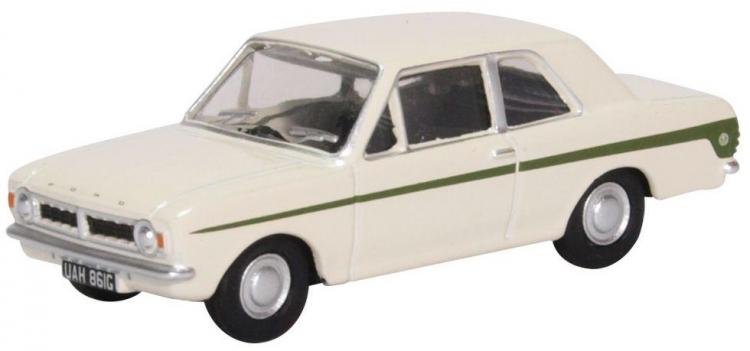 This colour scheme, distinguished by the small green and white Lotus badge on the rear wing, epitomises the 1960s era of British saloon/touring car racing. Registered UAH 861G from 1968-69, the Cortina Twin Cam lettering on the rear of the vehicle is another giveaway of its provenance. Developed from the original Cortina which Ford launched in 1962, the two-door Ford Consul Cortina evolved into a high performance sports saloon which Ford produced in conjunction with Lotus Cars and which became known as the Lotus Cortina. The Mk2 was a refined version of the successful MkI and featured a black front grille, Lotus badges on rear wings and a Twin Cam badge fitted under the Cortina script on the boot lid.
Our model features many of these original refinements, including the green stripe down the sides and round the back of the car. The interior is black and lots of exterior silver trim rounds off this evocative replica from an unsurpassed British sporting era.