Oxford - Triumph TR7 - Persian Aqua Metallic - Out of Stock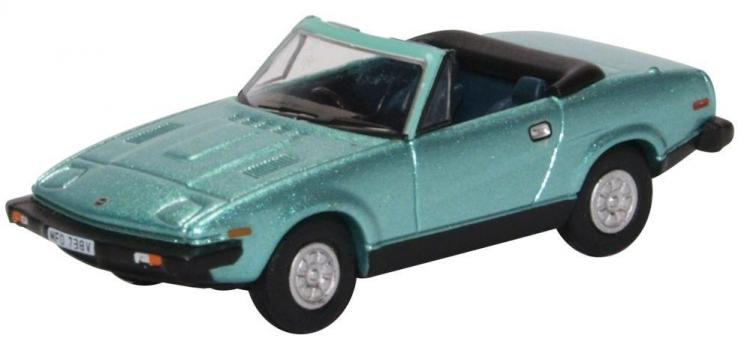 This TR7 Convertible is registered MFD 732V from 1979-1980 and appears in a striking aquamarine colour scheme with dark blue seats and black interior. Manufactured from 1974 to 1981 by the Triumph Motor Company, the TR7 was highly popular in the USA as well as in the UK which probably accounted for nearly 113,000 being produced during its lifetime.
Our 1:76 scale replica includes all the Triumph hallmarks including the TR7 markings across the boot and the detailed Triumph badge. Additional details include a chrome finish to wheels, exhaust, door handles and windscreen surround. The remaining trim is black, including the rolled back tonneau cover and front quarterlight surrounds.