Oxford - Triumph 2500 - British Racing Green - Sold Out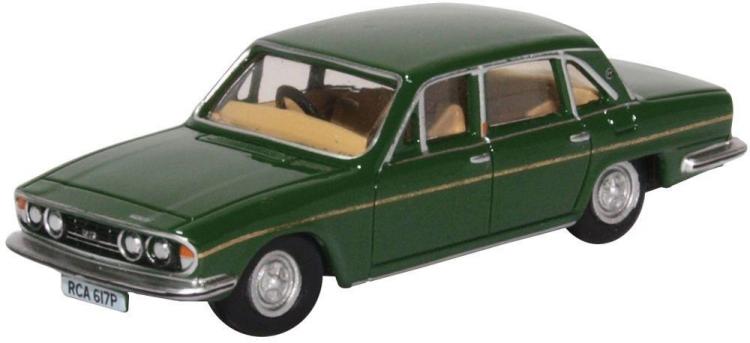 The Triumph 2500 TC was one of the Company's Mk 2 series designed by Triumph's in-house designer Giovanni Michelotti around 1968, to update the car for the 1970s. It was the result of several modifications to the original 2000 series, which had been launched in the previous decade as a mid-sized car with rear wheel drive. The new models now had larger engines and several minor improvements over their predecessors, mainly surrounding the ride and handling capabilities. The TC suffix had been added to indicate a higher equipment level.
Here you see it in the classic British Racing Green colour scheme with a gold stripe running along the sides, lots of contrasting silver trim and a tan interior. It is registered RCA 617P from 1975/76 - towards the end of its production lifetime.