Oxford - Fordson Heavy Pump Unit - London Fire Brigade - In Stock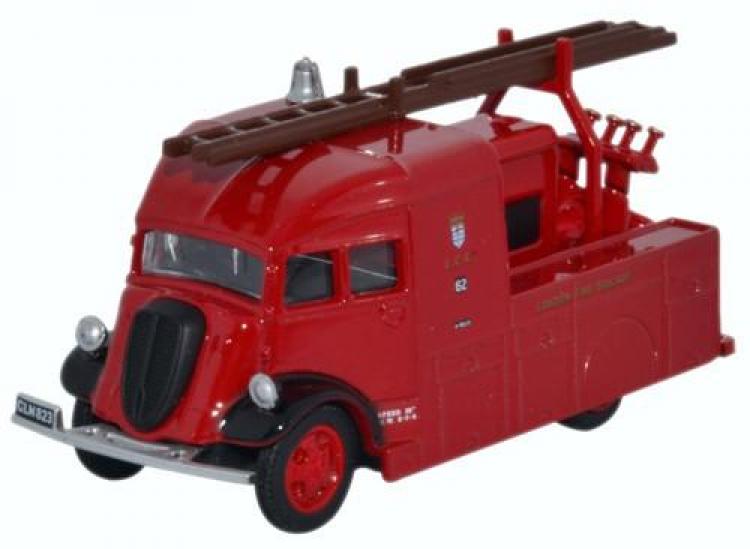 Our second release on the Fordson heavy pump unit fire engine features the post war delivery of the London Fire Brigade. When first built these engines were painted grey, as were many non-private vehicles during WWII. However, when inherited by the reformed post war local authority fire brigades they were repainted in the brigade's standard red livery. They formed the mainstay of many fire brigades until new post war appliances were built.
On our model, the code on the door signifies this one as being stationed at Whitechapel in the heart of the city. Registered GLM 823, other graphics include the colourful LCC crest behind both cabin doors, with London Fire Brigade lettering printed in gold along the sides above the rear wheels. With silver bell and extensive roof ladders finished in brown, a final detail includes the speed limit and unladen weight information printed in white behind the nearside front wheel.