Walthers - Cornerstone - Cottage Grove Church - In Stock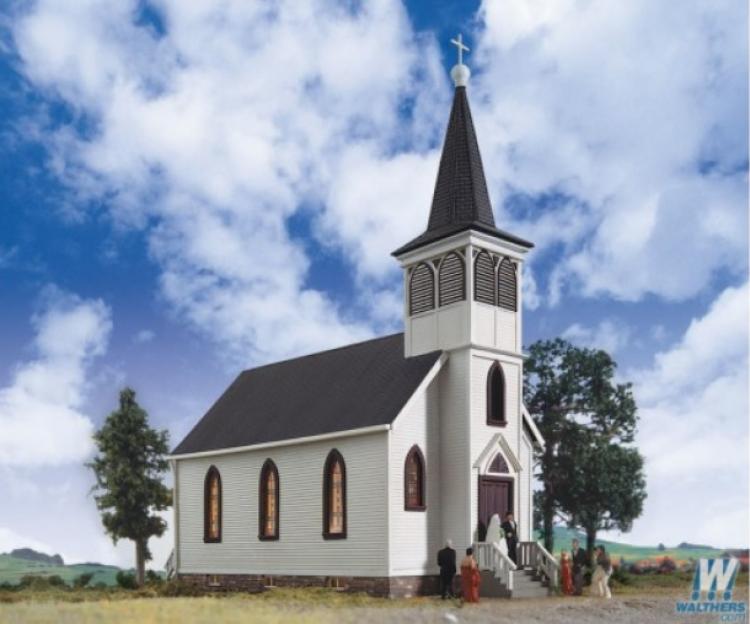 Cottage Grove Church measures: 7 x 3-1/2 x 8" (17.8 x 8.9 x 20.3cm)
Product Information
Perfect for rural scenes or in city neighborhoods, the Walthers Cornerstone Cottage Grove Church kit is a classic design that fits most popular modeling eras. Designed for easy construction, the detailed Cottage Grove Church kit will look great in town among Cornerstone HO Scale businesses or in a neighborhood made with Cornerstone HO Scale houses.
Typical of early churches still used today
Perfect in city or country settings
Walls and trim molded as one complete part with two realistic colors
LED interior lighting kit included
Simple snap-together assembly with minimal gluing
Window mullions molded into glass for true-to-scale look
Arched windows with stained glass decals
Stone foundation with basement windows
Colorful decal signs
.