Oxford - JCB 3CX Eco Backhoe Loader - Union Jack - In Stock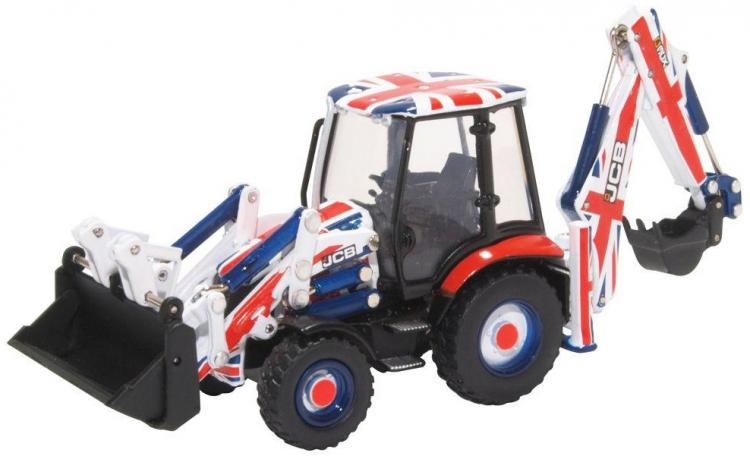 JCB are certainly proudly flying the flag for Great Britain here and have chosen their world leading JCB 3CX Loader to do it on! In 1:76 scale miniature form, it's hats off to Oxford's design and technical team as well, who have pulled off a coup with this elaborate red, white and blue all-over Union Flag colour scheme. Even the wheels have red, white and blue hubs!
So, whether you are following the World Cup, celebrating the Royal Wedding, cheering on our Wimbledon tennis players or any other national event, choose your own British pride activity and treat yourself to this exceptional little model.