Proses - 45 to 90 Degree Locomotive Service Cradle - In Stock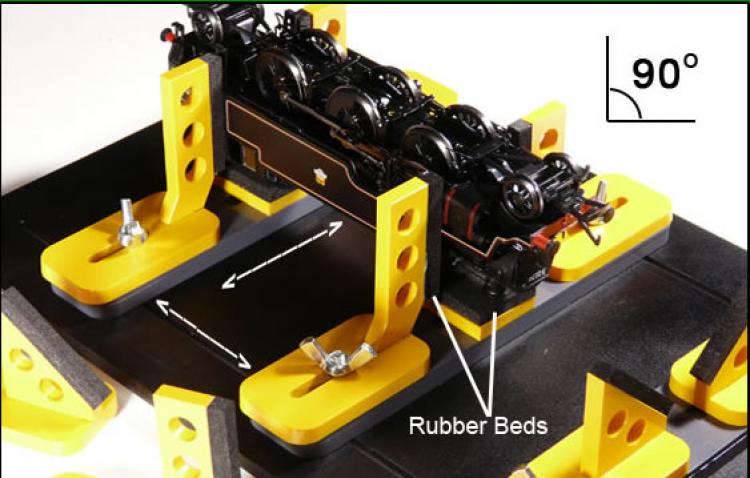 This service cradle can be set to hold your loco at 45 or 90 degree angles. It can handle N, HO, OO and O scale models.
A great addition to your work/service area. Unique rubber beds keep the loco held in the bench without damage.