Rapido - NP 10000-series DS Boxcar - Main Street 1951-1956 #11249 - Sold Out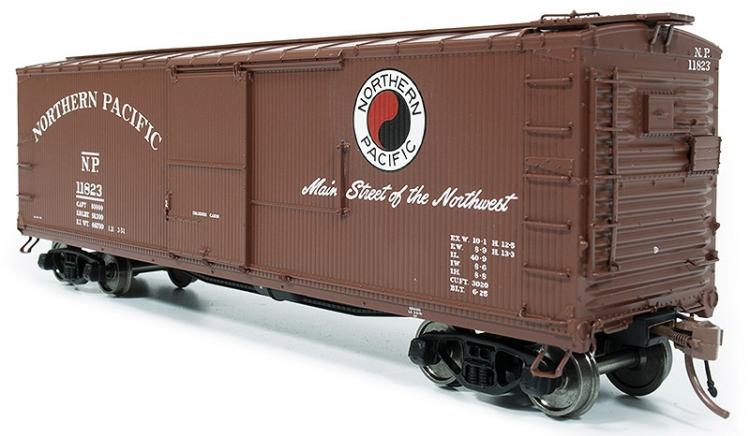 The Rapido's Northern Pacific 10000-Series DS Boxcar features:
Never offered before as a plastic RTR model
Correct details including roof and handbrake
Full underbody with separate brake rods and piping
Fully decorated and assembled
Factory-installed Macdonald-Cartier couplers
Accurate decoration
All new U-channel trucks with in-line brake shoes and blackened turned metal wheels
Starting in 1923 the Northern Pacific ordered more than 4,000 double-sheathed cars in the 10000-13999 series. This large group shared many common features, including steel ends with lumber doors, radial roofs and lever handbrakes. Amazingly, these cars lasted in revenue service until 1970 and in company service for another 12 years. Because of their large number they could be found on freight trains across North America.
Rapido's model has been scaled from original blueprints and field measurements with the assistance of the NPRHA. Features include full underframe detail with riveted center sill, AB or K brakes as appropriate, and formed wire grab irons installed at the factory.
A note on paint scheme dates: We've given the approximate dates for which these paint schemes were applied, but please bear in mind that paint schemes lasted many years beyond the dates shown. WIth so many cars in service it was not uncommon for cars to go many years without being repainted.